Benefits of Polished Concrete
Abrasion resistant surface reduces wear and tear
LEED Certifiable
Lower Maintenance Costs
Lower Electric Bills
Customization
can be finished clear or in a wide variety of colors and sheens
Cost to install competitive with coverings and treatments
Can be installed on both new and existing floors
Cost to refurbish is minimal compared to other flooring systems
Call For a Quote:
(773)803-9415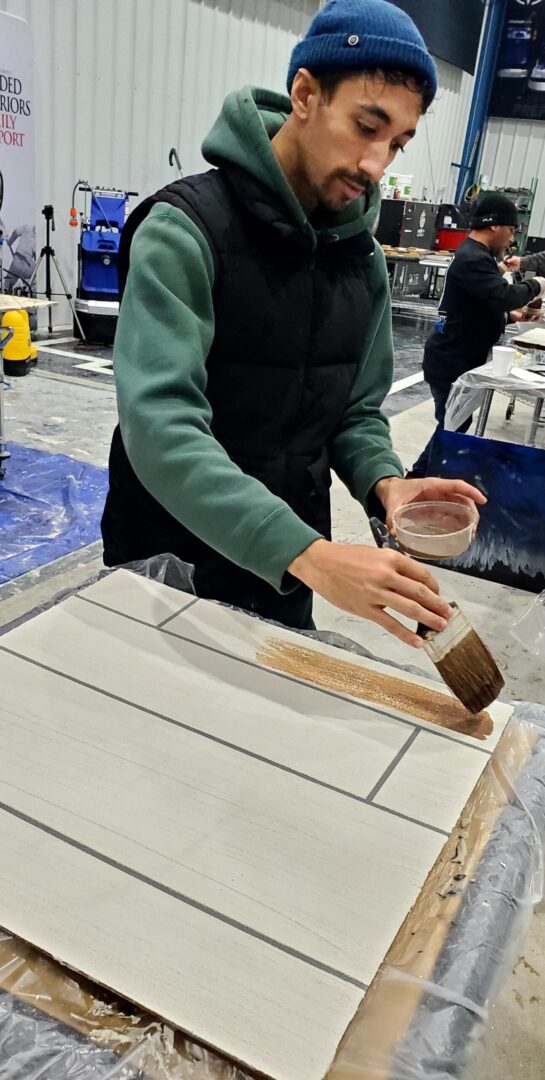 Concrete Polishing
 | A revolutionary method of altering your existing concrete slab by grinding with progressively finer diamond tooling. The ultra honed surface becomes non porous, maintenance free and a lasting alternative to coatings and sealers.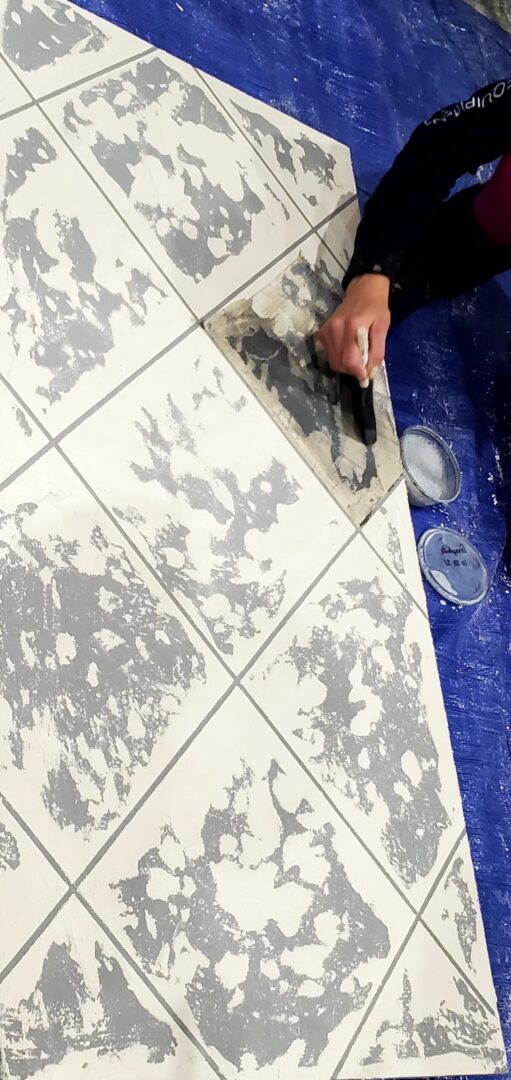 Restoration Work
Costly new concrete pouring may be avoided by doing restoration work that is economically practical and structurally sound.
Crack and patch repair, 
Anti-slip texturing, 
Re-coloration of any concrete surface,
Water Resistant application 
Faux Wood Finish
Creating a faux wood grain concrete finish for floors is becoming more and more popular with our customers. While this technique does take some skill to pull off, it can be done with the right products, tools !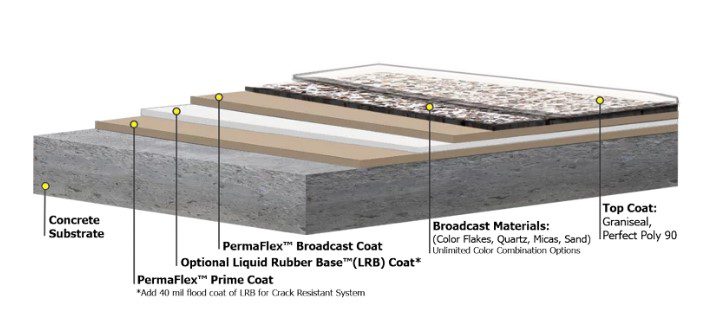 GRANIFLEX Flakes/Quartz Broadcast System
is a decorative, multi-lift, high-strength concrete resurfacing system. Useful for both exterior or interior! This system is HIGHLY CRACK RESISTANT. It is used when a concrete floor needs the protection of a moisture controlling system. This fast-setting flexible membrane is quickly becoming one of the most sought-after coatings on the market today!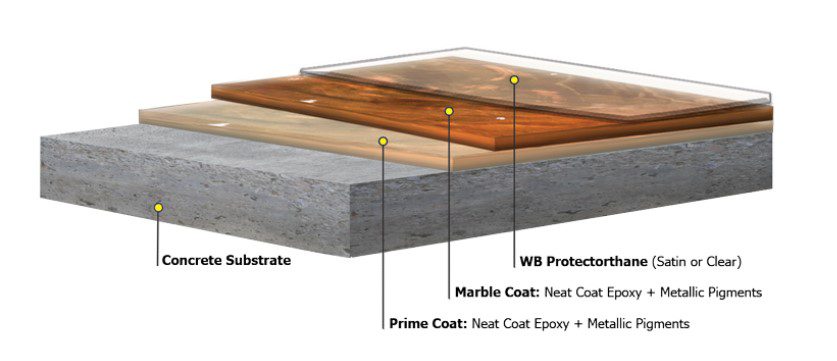 METALIC Stains
is the hottest decorative floor system on the market. It combines the industrial strengths of our best clear epoxies with specially formulated metallic additives. Slip resistance can be added, as well as UV blockers, so no need to worry about ugly discoloration. The luster and depth of a three-dimensional color produced with this popular process will amaze everyone that enters your business or home.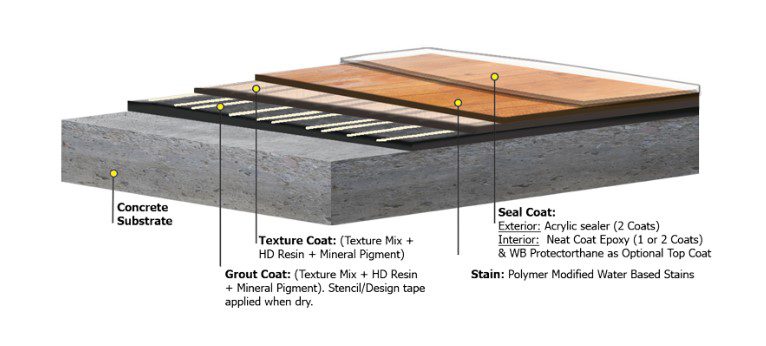 RUSTIC CONCRETE WOOD
provides the timeless look of hardwood floors with the durability of concrete. We use a combination of taping, troweling, and staining techniques to give the rich feel of reclaimed hardwood. You don't have to worry about moisture damage or other problems associated with laminate surfaces. Our sustainable, pet-friendly coating can permanently transform any basement, family room, patio, porch, showroom, or commercial space.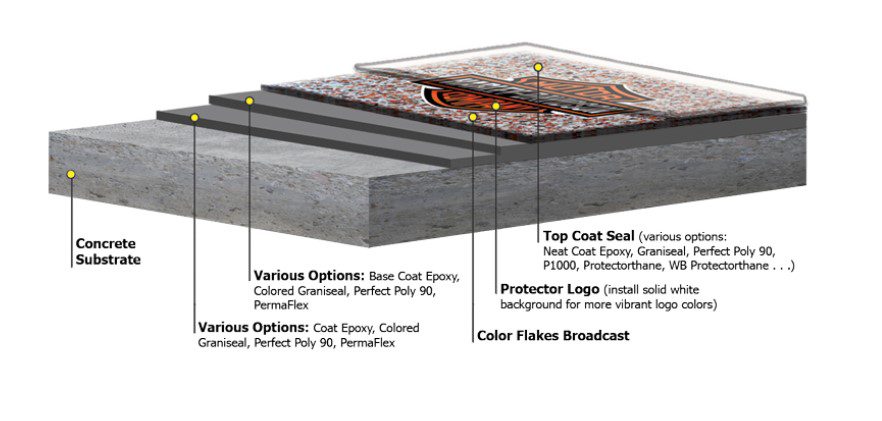 FLOORING 3-D FABRIC PRINTED GRAPHIC LOGOS
add value, and a personal touch, to any decorative floor system. This is an embedded UV resistant image that becomes an integral part of your flooring system.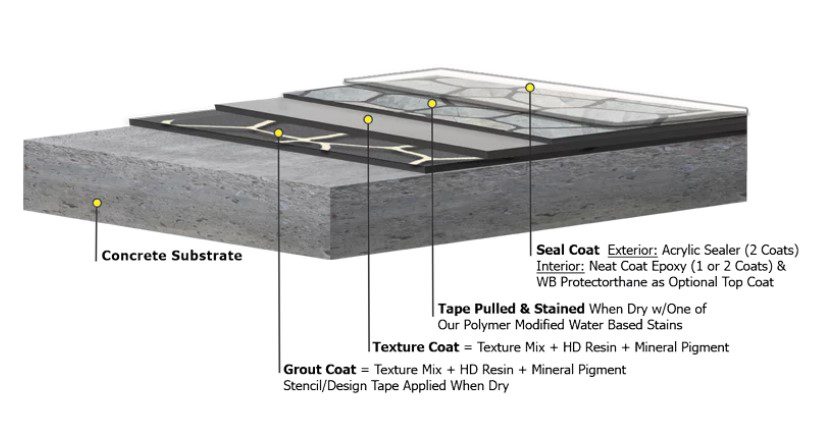 TUSCAN SLATE
provides integral color variances created with mineral pigments, and optional antiquing methods, that makes this system a permanent decorative finish preferred by many businesses and home owners. It can be used in sidewalks, basement floors, patios, showrooms, porches, commercial areas, pool decks, living areas and more . . .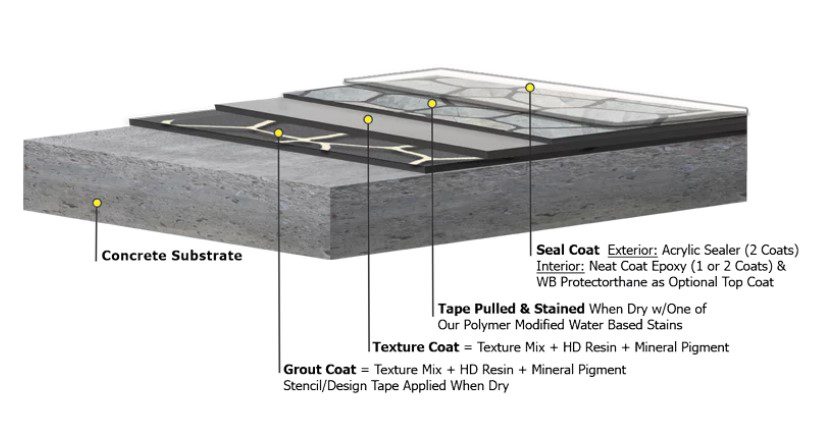 GRAND FLAGSTONE
gives you the authentic look of a large stone at a reasonable budget. Stone texture troweling is done over hand-crafted patterns followed by a layered antiquing process for a natural flagstone look.