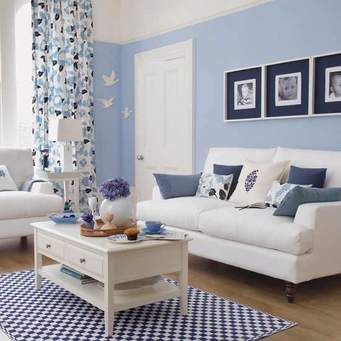 Let's face it – many homeowners feel stuck. Given all the economic changes over the last few years, many owners can't move because they don't have the financing, but they can't afford to remodel, either. Maria, owner of Global Family & Home Care, understands that most home owners need to look for inexpensive ways to update their homes; consequently, she decided to use her organizing experience and decorating passion to add "home space-lift" services to the rest of the services she already offered through her home care business: Global Family & home Care.
"home space-lift"
is a service that makes your space feel fresh and exciting in a short time! Maria assesses your home and you tell her which areas you want to change most. She then creates a design plan by rethinking each room's purpose, removing clutter, and enhancing aesthetics. She brings taste and a perceptive eye to every project. For the most part, Maria works with the furniture and accessories you already have, saving you some money. In the event you may decide to add or change a piece of furniture, she will suggest several places with very reasonable prices. Maria explains that, "sometimes an old office can be turned into a cozy living room"; a dining room can be expanded to meet family needs by changing the configuration of the dinning set or switching it with the living room. Empty spaces can be turned into cozy reading areas or private homework spaces for the children. A cluttered corner can become a small office and library. She also adds that "an outdated kitchen can be transformed with a little bit of paint and new cabinet hardware". In many instances, homeowners don't have the clarity to see the extra space because they have been looking at it for too long, but a new pair of eyes – such as Maria's – can help transform your home with a simple "home space-lift" You can discuss your needs with Maria by calling
773-803-9415 .
After Space Lifting:
Adding color to one wall, rearrangement of pictures and adding some pattern to your curtains will transform your living room. Adding a pattern area rug, re-positioning a large painting, and changing a lamp shade of your dining room will give a new modern look to your old dining furniture.